WELCOME TO THE BLACKSTRAP AMBASSADOR TEAM, WE ARE STOKED TO SPONSOR YOU FOR THE 21/22 WINTER SEASON!
---
Pick your T -shirt size // Select Tee Size: // Pack includes stickers, Goggle cover and assorted promo items from BlackStrap
---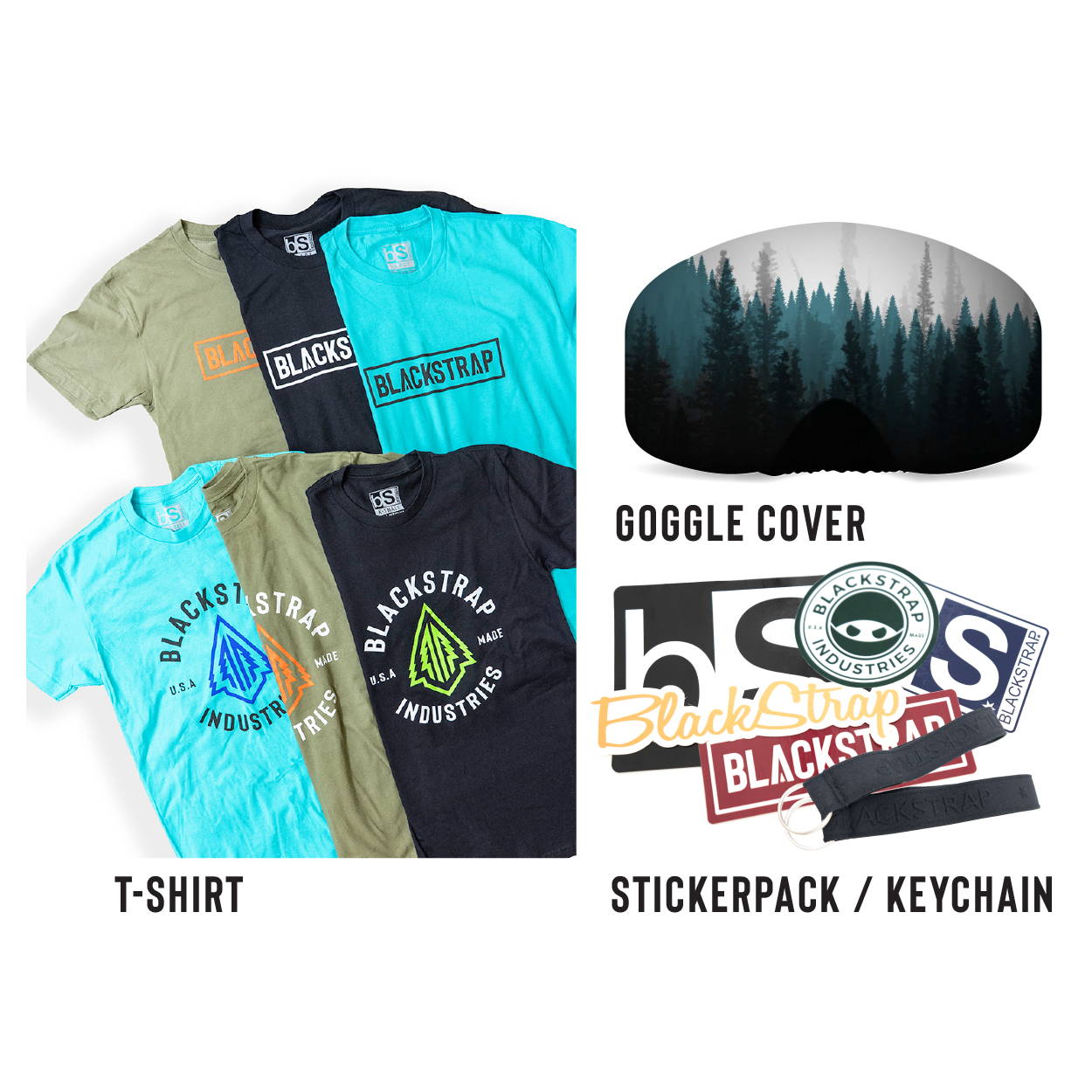 Pick your FaceGear // Select # as outlined on your Athlete Agreement
---
Use code provided by Marketing Manager Tim at Checkout - Code is linked to your email address on file at BlackStrap.
Have a fun and safe winter, send us photos and videos of you enjoying your new BlackStrap gear.