---
COVID has effected the entire world. BlackStrap committed to manufacture, donate & deliver $1,000,000 is resources to individuals, agencies & businesses in need of reusable, dual layer face coverings. On September 30th BlackStrap proudly delivered the 65,000th facemask donation that was fueled by the 1-1 donations program from bsbrand.com.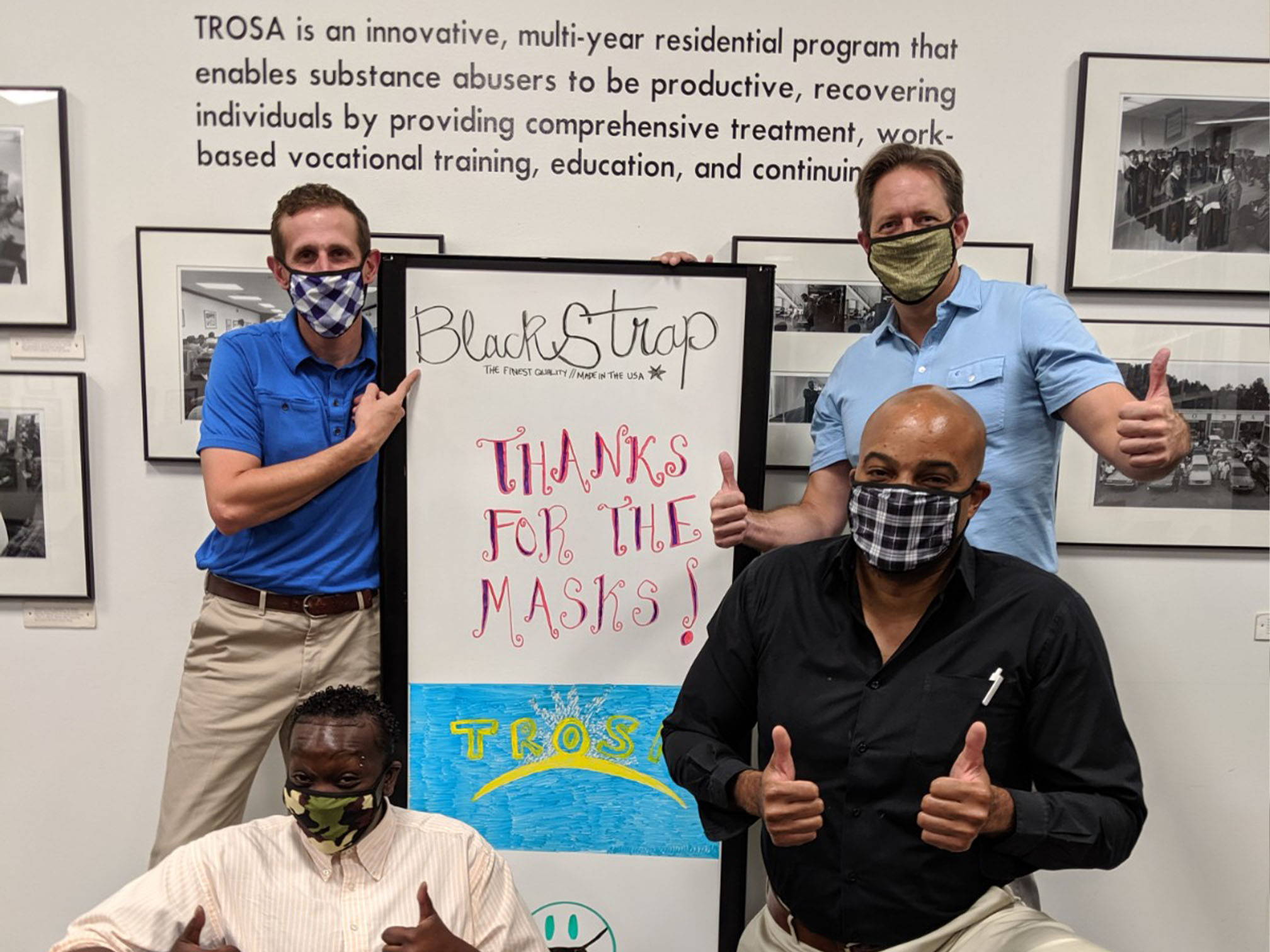 ---
Since 2008 BlackStrap has proudly manufactured facemasks and active accessories in the USA. With the onset of COVID we felt obligated to analyze our available resources and how we could help to support agencies, individuals and businesses across the US to stay safe and comfortable when in public & essential settings.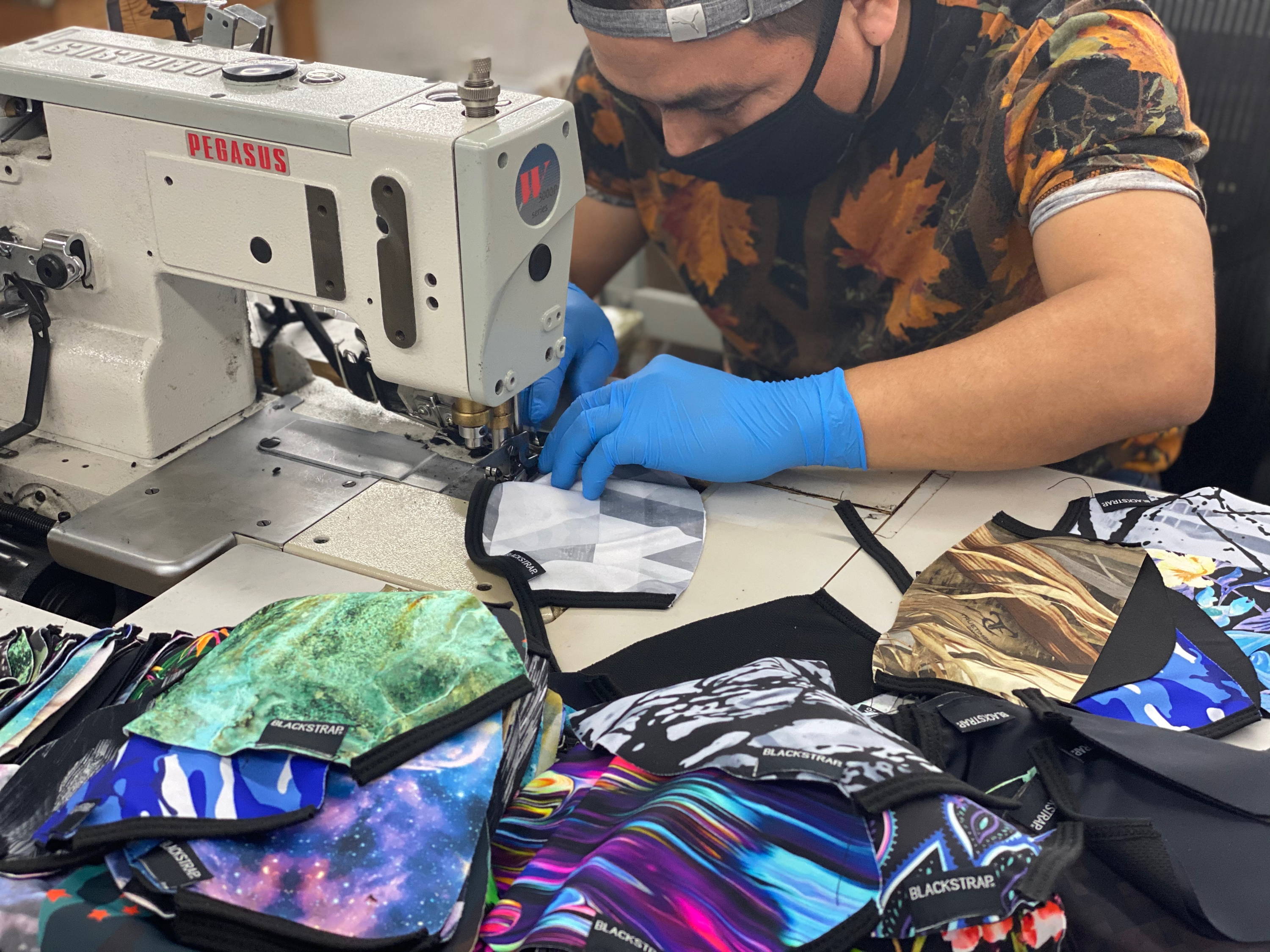 ---
Following mask mandates BlackStrap did an audit of our supply chain and raw materials to ensure that we would be able to manufacture/supply/deliver a mask that falls within the CDC's mandates. Less than a week later BlackStrap released The Civil Mask. A reusable, sustainable, dual layer mask made from up-cycled material.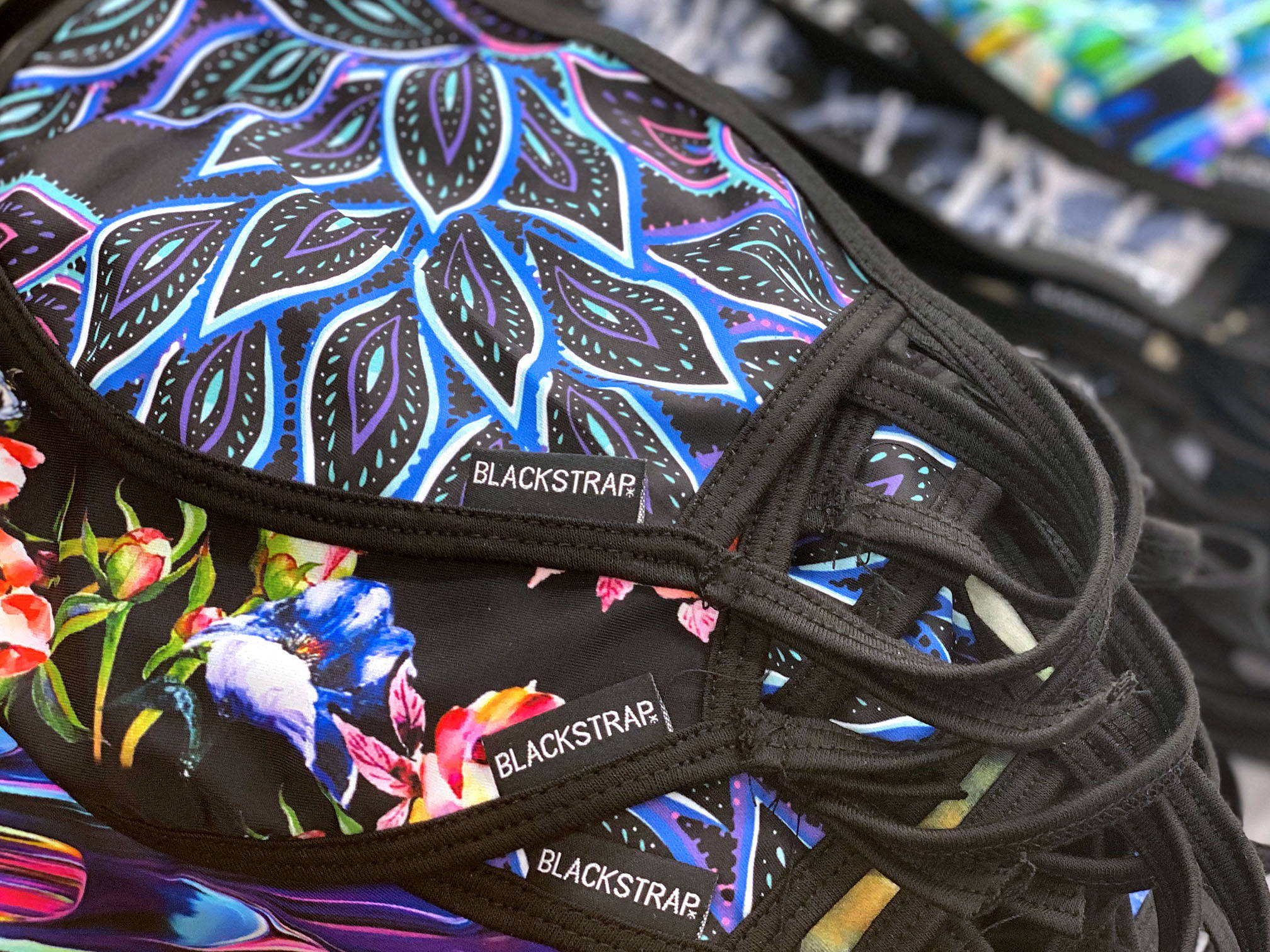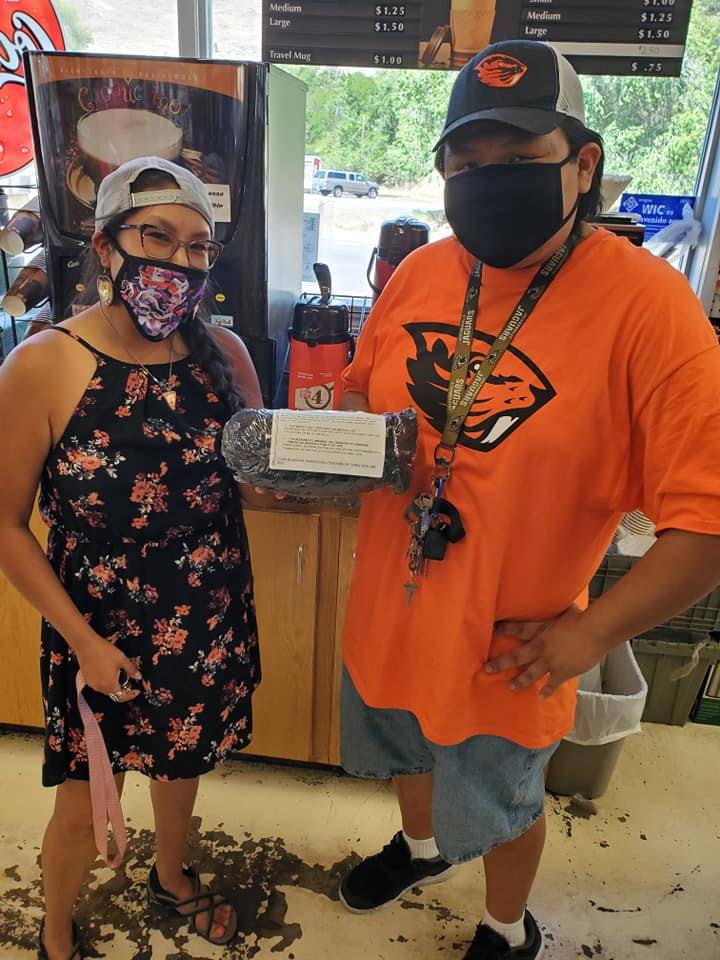 ---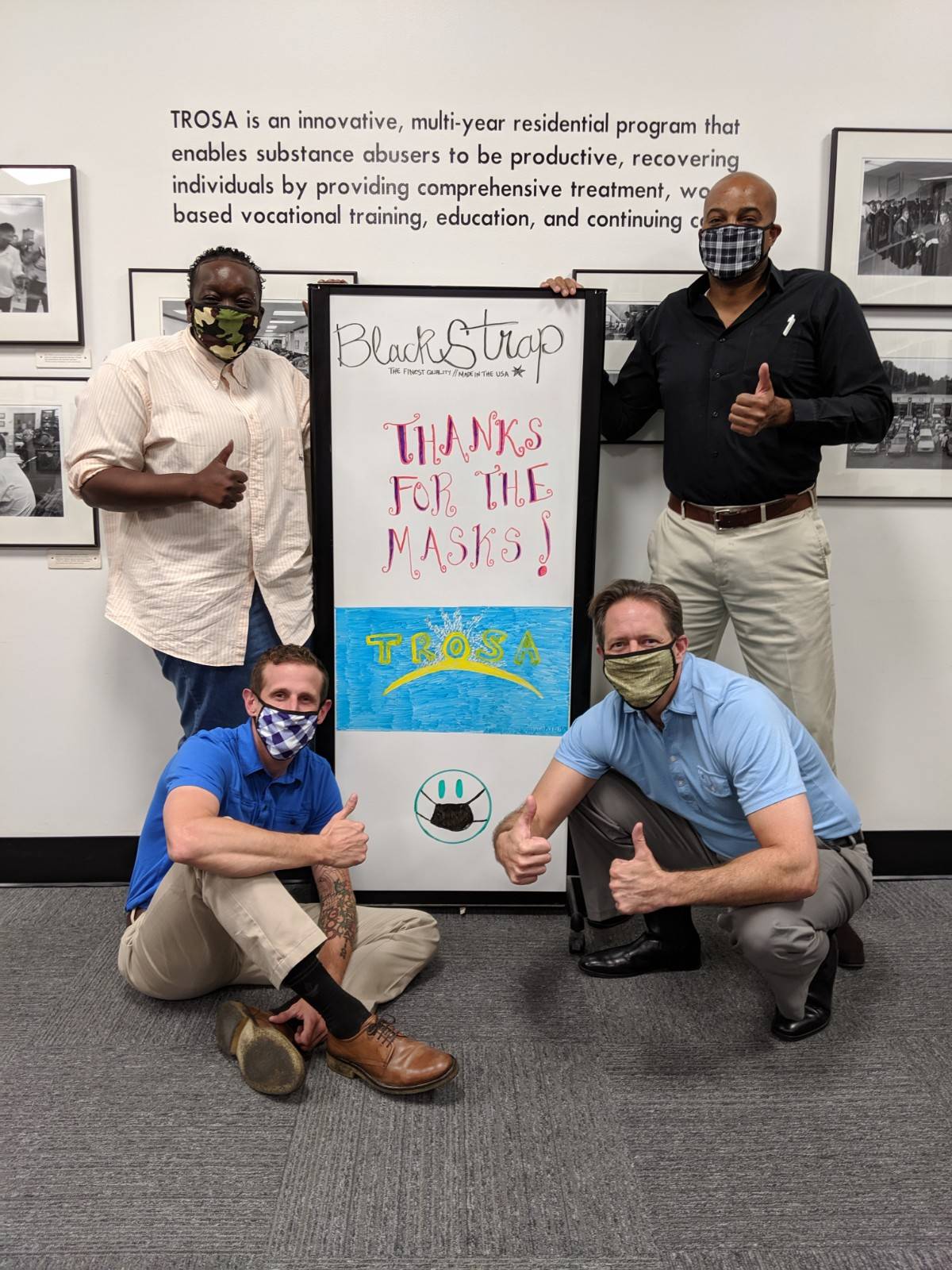 ---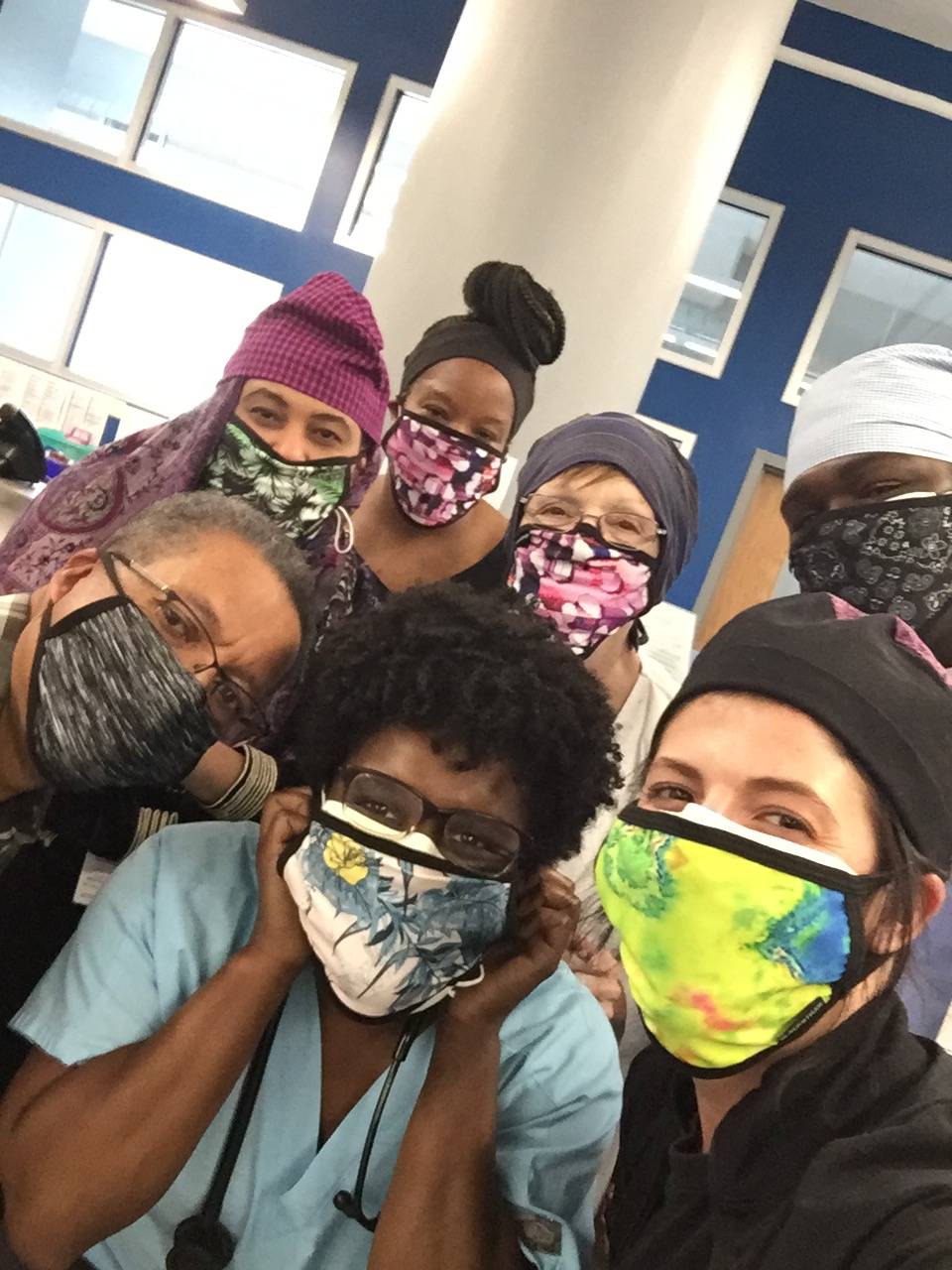 ---

St Charles Hospital (Bend, OR)
Brooklyn Community Services (Brooklyn,NY)
Mosaic Medical (Bend, OR)
Touchmark Retirement (Bend, OR)
Jericho Rd Health Center (Buffalo, NY)
Whispering Winds Retirement (Bend,OR)
Rural Outreach Center (east Aurora, NY)
Eugene/PDX Paramedics (Portland OR)
St. Lukes Foundation (Duluth, MN)
Bend Parks & Recreation (Bend, OR)
Chapel @ Crosspoint Armor (Getzville, NY)
Oregon Spirit Distillers (Bend, OR)
Big Brothers Big Sisters (Bend, OR)
Neighbor Impact (Bend, OR)
Palestinian American Center (Scottsdale, AZ)
Zirkle Fruit CO (Selah, WA)
Family Auto Sale & Repair (Hemet, CA)
Newport Market (Bend,OR)
Deschutes County Health Services (Bend, OR)
Vibrant Valley Farm (Portland OR)
Hanover Country Sheriff Office (Hanover, VA)
CAA of Siouxland (Sioux City, IA)
La Pine Senior Center (La Pine, OR)
Family Kitchen (Bend, OR)
Bristol Bay Borough (Naknek, AK)
Bend Police Department (Bend,OR)
Support The Port (Wilmington NC)
City of Egegik (Egegik, AK)
City of Bend Utilities (Bend,OR)
Austin Angels (Austin TX)
Shepherd's House (Bend, OR)
Invermere Dist Hospital (Invermere, BC)
Bread of Life (Sisters, OR)
Cascade Cultures (Bend, OR)
Bristol bay Native Assoc. (Dillingham, AK)
Buffalo Police Department (Buffalo, NY)
The Child Center (Springfield, OR)
Chignik Lake Village Council (Chignik Lake, AK)
White Oak Manor (Tryon, NC)
Salon Twist (Bend,OR)
Hops n Drops (E Bonney Lake, WA)
Volunteers in Medicine (Bend, OR)
J Bar J Youth Services (Bend, OR)
Desert Orthopedics (Bend, OR)
Birzeit Society (Farmingdale, NY)
Bethlehem Inn (Bend, OR)
Trade Joes (Bend, OR)
Chignik Lagoon Village (Chignik Lagoon, AK)
Greater Boston Food Bank (Boston, MA)
Mosaic Medical (Bend, OR)
Igiugig Village Council (Igiugig, AK)
Chignik Bay Village Council (Chignik Bay, AK)
Hop Capitol Brewing, Yakima, WA)
Va Piano Vineyards (Bend, OR)
Oregon Adaptive Sports (Bend, OR)
Plain Jane Liquor (Silverthorne, CO)
Central Oregon Collective (Bend, OR)
Lava Ridge Elementary (Bend, OR)
Humane Society of CO (Bend, OR)
Ideal you (Bend, OR)
NW Youth Discovery (Bend, OR)
Louisa Counseling (Louisa, VA)
The Environmental Center (Bend, OR)
Naknek Native Village (Naknek, AK)
Naknek Village Construction (Naknek, AK)
Habitat for Humanity (Mechanicsville, MA
Native Village of Perryville (Perryville, AK)
Sentara beach Hospital (Virginia Beach, VA)
Warm Springs Tribe (Warm Springs, OR)
Westside Village Magnet School (Bend, OR)
Roots for the Soul (Minneapolis, MN)
Boys & Girls Club (Willmington, NC)
Save a Brain (Ogden, UT)
TThe Arc (Springfield, OR)
Bend Tech (Bend,OR)
Project Recover (Bend,OR)
CTUL (Minneapolis, MN)
Bearings Skate Academy (Bend, OR)
Warriors Afoot (Park City, UT)
DHS (Bend, OR)
Bend Timbers FC (bend, OR)
The Link (Minneapolis, MN)
COBLAR)(Bend, OR
The Edge (Frisco, CO)
Alliance for Children (Alliance, OH)
Campfire Central Oregon (Bend, OR)
BLM Central Oregon (Bend, OR)
Mecca Bend (Bend, OR)
Hossea Feeds the Hungry (Atlanta, GA)
Pacific Crest Trail Assoc (Springfield, OR)
Family Kitchen (bend, OR)
Courtyard Foundation (Gresham, OR)
Save The Frontline (Great Neck, NY)
The Giving Plate (Bend, OR)
Dogwood (Bend, OR)
Volunteers in Medicine (Bend, OR)
White Water Tap Room (Bend, OR)
Red Road Pizza House (Redmond, OR)
Ecliptic Brewing (Portland, OR)
Katmai Boys & girls Club (Naknek, AK)
Bristol Bay Health Corp (Dillingham, AK)
REI (Bellingham, WA)
King Air (Naknek, AK)
Grant Aviation (King Salmon, AK)
Naknek trading (Naknek, AK)
D&D (Naknek, AK)
Kickstand Coffee (Hood River, OR)
Chesterfield Fire & Rescue (Morganton, NC)
Good Shepard Hospice ( Sebrings, FL)
Naknek Native Clinic (Naknek, AK)
Bend Fire & Rescue (Bend, OR)
Bend Treatment Center (Bend, OR)
Mt Hood Summer Ski Camp (Government Camp, OR)
Springfield treatment Center (Springfield, OR)
Grants Pass Treatment Center (Grants Pass, OR)
Pendleton Treatment Center (Pendleton, OR)
City of Morrilton (Morrilton, AR)
Rotary Club of Bend (Bend, OR)
Desert Sky Montessori (Bend, OR)
Oregrown (Bend, OR)
Connected Warriors (Hemet, CA)
Connected Warriors (Boca Raton, FL)
The Inn Spot (San Diego, CA)
Vets Career Transition Assistance (San Luis Rey, CA)
Friends of the Children (Bend, OR)
Innocent Justice Foundation (Encinitas, CA)
Girl Scouts (San Diego, CA)
Suazo Business Center (Salt Lake, UT)
Triple Community Fire Dpt (Morganton, NC)
6J Concrete (Bend, OR)
SD Youth Services (San Diego, CA)
Hosea Feeds Hungry (Atlanta, GA)
Boys & Girls Club San Diego (Santee, CA)
Every Child Central Oregon (Bend, OR)
Sweetwater Schools (Sweetwater, TN)
Evergreen In-Home Care (Bend, OR)
In Focus Eye Care (Bend, OR)
One Seed Expedition (Denver, CO)
Visiting Angels (Bend, OR)
CO Parks & Wildlife (Brighton, CO)
Middle Smithfield Elementary (E Stroudsburg, PA)
Advocates for Life (Bend, OR)
Ascension Sets Hays Hosp (Kyle, TX)
BendNEXT (Bend, OR)
Boise Vineyard Food Pantry (Boise,ID)
Kentucky river Foothills Devo Cou (Richmon, KY)
Upper Cleveland Rescue Squad (Lawndale, NC)
Brews Cruise (Asheville, NC)
Whispering Winds retirement (Bend, OR)
Wish Board (Morgantown, WV)
Pine Creek Ski Patrol (Montpelier, ID)
OSMS Cape Fear (Wilmington, NC)
Boston Scientific (LIttleton, CO)
Kingston Florist (Kingston, MA)
City of Naples (Naples, FL)
Hendricks Foundation Scholarship (Plano, TX)
Waldorf School (Bend, OR)
Ruffwear (Bend, OR)
Friends of the Children WA (Tacoma, WA)
Friends of the Children UT (Kearns, UT)
Tiny Trees preschool (Seattle, WA)
YMCA Oroville (Oroville, CA)
Crooked Duck (Long beach, CA)
The Giving Plate (Bend, OR)
Humane Society of CO (Bend, OR)
Transitions Projects (Portland, OR)
Sacred Heart School (Troy, NY)
Bend Montessori School (Bend, OR)
MCHS Mankato (Gaylord, MN)
Galena School District (Galena, IL)
Eveleth Police Dpt. (Eveleth, MN)
Friends in Deed (Pasadena, CA)
Zealios Skin Care (Bend, OR)
J Bar J (Bend, OR)
Lifeways Mental Health (Pendleton, OR)
Morristown Humane Society (Morristown, TN)
Burke County EMS (Morganton, NC)
TROSA (Durham, NC)
Collettsville Fire Dept. (Lenoir, NC)
W Piedmont CC EMS Program (Morganton, NC)
Big Gain (Eagle Lake, MN)
tails-a-Wagging (Bellingham, WA)
Hospitality Retail Solutions (Talbott, TN
Toledo Police Academy (Walbridge, OH)
EDCO ((Bend, OR)
Bend Health Guide (Bend, OR)
Sanford Fire Dpt (Sanford, ME)
Bend Forest School (Bend, OR)
Tablas Creek Vineyards (Paso Robles, CA)
Scott County High School (Georgetown, KY)
Essex High School (Essex Junction, VT)
Toledo Police Academy (Walbridge, OH)
Seven Peaks School (Bend, OR)
Scott County Schools (Georgetown, KY)
Mollywood Sanctuary (Lynden WA)
Arkansas Children Hospital (Alexander, AR)
Family Access Network (Bend, OR)
Father's Group (Bend, OR)
Cabot High School (Caboty, AR)
Trinity Preschool (Topsfield, MA)
EKU Athletics (Richmond, KY)
NW Youth Discovery (Bend, OR)
US Camp Arifjan (Kuwait)
Evoke Therapy (Bend, OR)
Sister High Softball Team (Sisters, OR)
Longtown Volunteer Fire Dpt. (Nebo,NC)
Hera Ovarian Cancer Foundation (Denver, CO)
Great Crossing High School (Georgetown, KY)
Barron Heating & AC (Ferndale, WA)
Sport Paradize (Orlando, FL)
Silver rail Elementary (Bend, OR)
Illinois Valley Fire Dpt. (Cave Junction, OR)
Enola Fire & Rescue (Morganton, NC)
Monticello Police Dept. (Monticello, AR)
Shoshone Fire Unit (Pinehurst, ID)
Mutual Aid for Warm Springs (Warm Springs, OR)
Chiloquin Elementary, Chiloquin, OR
Missoula Fire Dept (Missoula, MT)
Le Sueur Police Dpt (Gaylord, MN)
Burke County REACT (Morganton, NC)
Friends of the Children OR (Klamath, OR)
Friends of the Children TX (Hutto, TX)
Friends of the Children IL (Oak Park, UT)
Jackson County Mental Health (Medford, OR)
Cascade Peer & Self Help Center (Bend, OR)
NW Outward Bound (redmond, OR)
Montvilla Farmers Market (bend, OR)
Annandale Public Schools (Dassel, MN)
Northeast High School (St Petersburg, FL)
Mckenzine Fire & rescue (Leaburg, OR)
West Inn Fire Dpt (Morganton, NC)
Cascade Cultures (Bend, OR)
Arkansa's Children's Hospital (Little Rock, AK)
Oregon Adaptive Sports (Bend, OR)
Gaylord Police Department (Gaylord, MN)
Benefis Mercy Flight (Great Falls, MT)
Alpine Physical Therapy (Bend, OR)
North Catawba Fire & Rescue (Lenoir, NC)
McKay Family Practice (W Jordan, UT)
Central Oregon Youth Orchestra (Bend, OR)